Hurry! only 18 left in stock.
It's important to have a sharp blade.
Finally, a knife sharpener that you can live up to its expectations! Stop wasting money by throwing away your blunt knives. This professional knife sharpener can turn the dullest knives into new sharp knives in just a few strokes.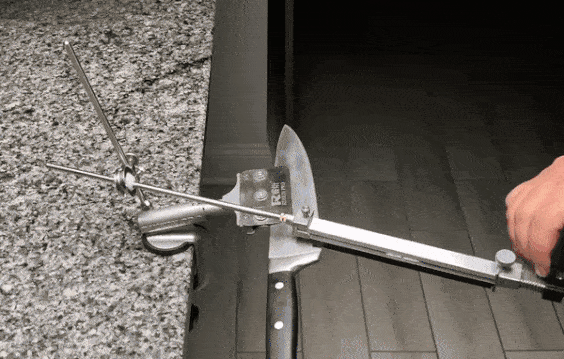 It creates a comfortable grip, a non-slip base, and a straight edge.
Easy to use and set up. This device is perfect for beginner cooks and master chefs. Truly the best knife sharpener available!
✅ SAVES: Makes your knives sharper than ever eliminating your need to spend money on new knife sets.
✅ NON-SLIP: The base is engineered with non-slip technology to ensure that you're in full control of the device to keep you safe.
✅ COMFORTABLE: Designed for functionality without compromising comfort. It has a modern-looking design that'll complement any kitchen.